Jasobant Narayan Singhlal, Founder & Managing Director of Identity Behavior & Career Counseling Center (IDENTITY GROUP) Who is a Corporate Trainer, a Master Trainer (Campus to Corporate), a Motivational Speaker, and also an established Career Counsellor, and Parenting Guide, is spearheading Training and Counselling under the umbrella of IDENTITY GROUP in Bhubaneswar since June 2012. His two folded vision is to empower and guide the youth towards a bright career and to empower and produce quality and impactful educators in the state of odisha.
93% students aged 14 to 21 are aware of just seven Career options, though there are 250+ different types of job options available in India. Nearly 40% students from class 9, 10, and 11 are clueless about their career options. Hence, it is inevitable to select your career by giving it the highest importance in life
To provide all the students with necessary information related to diverse career options, entrance exams, Institutions, scholarships, admission process.
To ensure that all the students can select the right career option for themselves based on their Aptitude, Personality, & Interest
Identity Group Think Tank
Jasobant Narayan Singhlal
Founder &MD
Dalvinder Singh
Head Learning & Development
Surya Das Mohapatra
Exp. - 25 Years
Dhananjay Banthia
Exp. - 14 Years
Santosh Patnaik
Exp. - 17 Years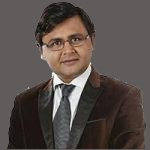 Amit Tripathy
Exp. - 20 Years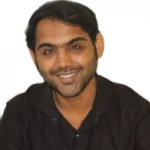 Raja Singh
Exp. - 15 Years
IB Mohapatra
Exp. - 20 Years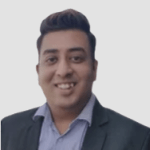 Manish Goenka
Exp. - 14 Years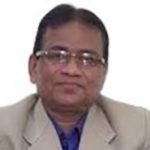 Paresh Mohanty
Exp. - 20 Years
Sandeep Jena
CTTC, Bhubaneswar
,
Ample Gratitude for the Ineffable Solicitation for the Pioneers Towards the Noblest Contribution for the Felonious Society to be Sound at Decisive end
Ankita Pattnaik
MSc biotechnology
,
As a trainee counselor of IBCC, I Feel proud to build others career and really feel greatful to have such a good mentor who makes us understand easily
Rameesha Akhtar
Odm Public School
,
I had no clue about my life .IBCCC helped me figure, my way not only in my career but also in my life. I always prefer them for any future queries.
Anwesha Pati
SBD International School
,
I've so many issues, like emotions, schedule, concentration and Career, Thanks to IBCCC for making my personal & academic life visionary and stable.
Sarmistha Das
GIET polytechnic, Andharua
,
Today's Webinar on General Awareness and It's importance was an amazing lesson for me. Today, I learnt that there is a lot to know in this world and I know less than a few.
Suvam shiney
Bethany Convent School Paradip
,
In today's session I learnt so many interesting facts and some examples of many great people. I first thought that it was a competition but I was wrong it is like a game. But anyway I liked this session and it was my first session. So very very thank u to both the sirs, Thank u so much.
Dibyashna Jena
Mothers Public School
,
Today's session on the topic GENERAL AWARENESS AND IT'S IMPORTANCE was really amazing.. I got a huge information about various aspects.. I am also very thankful to the teachers who were conducting the session